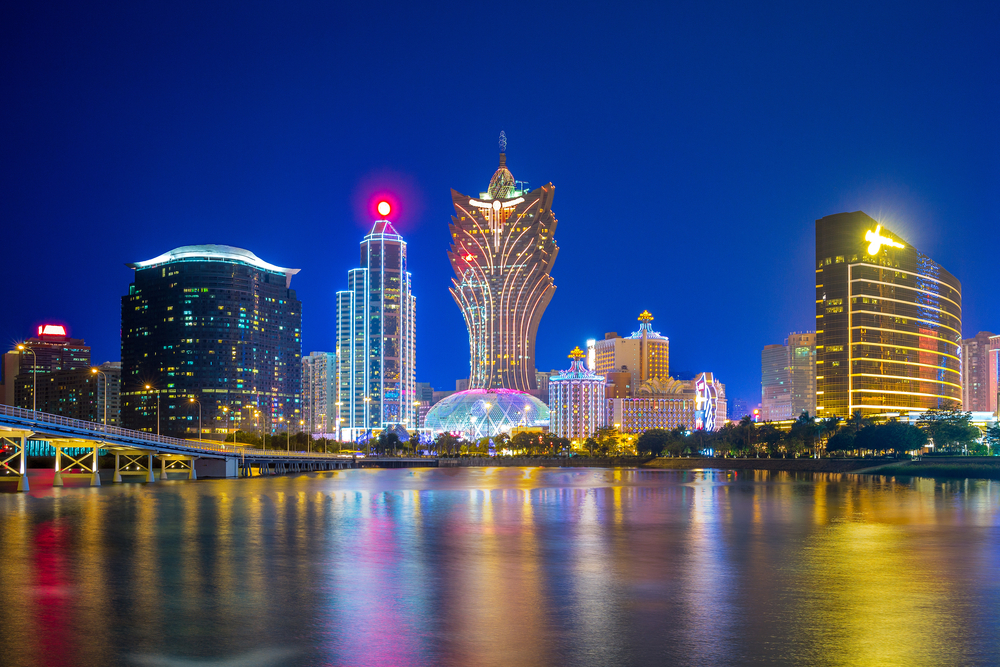 Macau in one of China's real oddities. Fostered by the Portuguese Empire in the 16th century, this coastal city state is replete in colonial European buildings and modern high rise wonders. Macau's gambling history started with opium-filled dens in the 19th century and grew through monopolies. By the mid-20th century, these monopolies were broken and casinos boomed into what we now know today.
As a special administrative region of China, Macau has semi-autonomous status which allows gambling — something that is strictly illegal under Chinese law — to be safeguarded and promoted. In fact, Macau is not just a "Vegas in the East", but the outstanding gambling capital of the world, generating more gross revenue from gambling than any other potential contender. As such, Macau's relaxed and competitive casino scene attracts millions of Chinese — among other tourists — every year, along with high stakes players among the world's uber rich. But what can you expect from Macau's casinos?
Over 40 Casinos
Macau features some 40 + casinos, each operating with their own unique games, features and architectural setting. Like the kitsch of Vegas, Macau offers a blend of pastiche buildings mimicking old European styles (such as the 5 star Venetian Casino Resort), retro casinos which feel like walking onto a James Bond set (Lisboa Casino, Macau's oldest casino) and ultra-modern, luxury casino-hotel resorts (like the MGM Casino or Studio City). Aside from a variety of high-tech slots, baccarat and blackjack are the most popular tables games in Macau, with roulette and poker also becoming increasingly ever-present. However, if you saw James Bond in Skyfall, you won't really find a tranquil floating casino or — rest assured — komodo dragons in Macau. Instead, you'll find Macao Palace, a small casino floating on a weather beaten barge. Here we list the most popular casinos in Macau and what to expect from them.
The Venetian Macau: The Venetian is a Macau institution and flagship resort modelled on its Vegas counterpart. With canals and gondolas replicating Venice, the casino offers the top gaming tables in town. It has many slot machines and several poker rooms. With over 800 gaming tables in over 51,000 square metres of gaming space, the Venetian is big, bold and unique. The food is top notch and it features luxury shops, bars and even a Playboy lounge.
Studio City Macau: Studio City is built with a tropical pool littered with palm trees and fake crocodiles. As a casino resort, it is another big landmark in Macau. With baccarat, blackjack, poker, roulette, sic bo, craps and a host of electronic games, Studio City is a great place to play, relax and even take the kids (it has a Warner Brothers Fun Zone). With 9,800 square metres of gaming space, there are also luxury rooms, shops and more in this resort which aims to appeal to more than the gambler.
The Wynn Macau: Featured in Skyfall, Wynn Macau is renowned as the place for high rollers. Although this casino does not have as many slots or tables as many others, it is kitted out with exclusive games, high prices and very classy staff. As an upscale resort, the casino has 26,100 square metres of gambling space for high stakes gambling. It is now also joined by the lush Wynn Palace across the bay (opened 2016).
City of Dreams: City of Dreams is something of a novelty in Macau where entertainment is rarely mixed with the gambling experience. Here you can view the House of Dancing Water, a performance with acrobatics and stunts across a large swimming pool with a flashing light show, synchronised fountains and music. As a casino, it hosts 39,000 square metres of gaming space and a variety of watery themes, including an aquarium and "bubble" fountain.
Sands Macao: This is one of the first Vegas-style casinos to open in Macau (2004) and it features some 21,300 square metres of dedicated gaming space. You can expect live bands, free drinks and a host of small bet activities that are less likely to break the bank. It is also well positioned for the ferry to Hong Kong (and so it can become crowded by island hoppers on the weekend).
Casino Lisboa Macau: What this casino lacks in space it makes up in history. As the oldest casino in town, it predates the Vegas-style facelift Macau received in the 21st century. This casino was even the first in Macau to feature Texas hold 'em. However, don't let its age fool you. This 1970s landmark still hosts some great gambling and has been expanded to compete with others in the area. A new Grand Lisboa hotel connected to the resort even features a Michelin starred restaurant on its top floor.
Macau has something for everybody. Whether you are a low roller, high stakes gambler or a family on vacation, the many casinos offer retail, entertainment and relaxation. As a casino hub, however, this is the ultimate destination, both in Asia and worldwide.