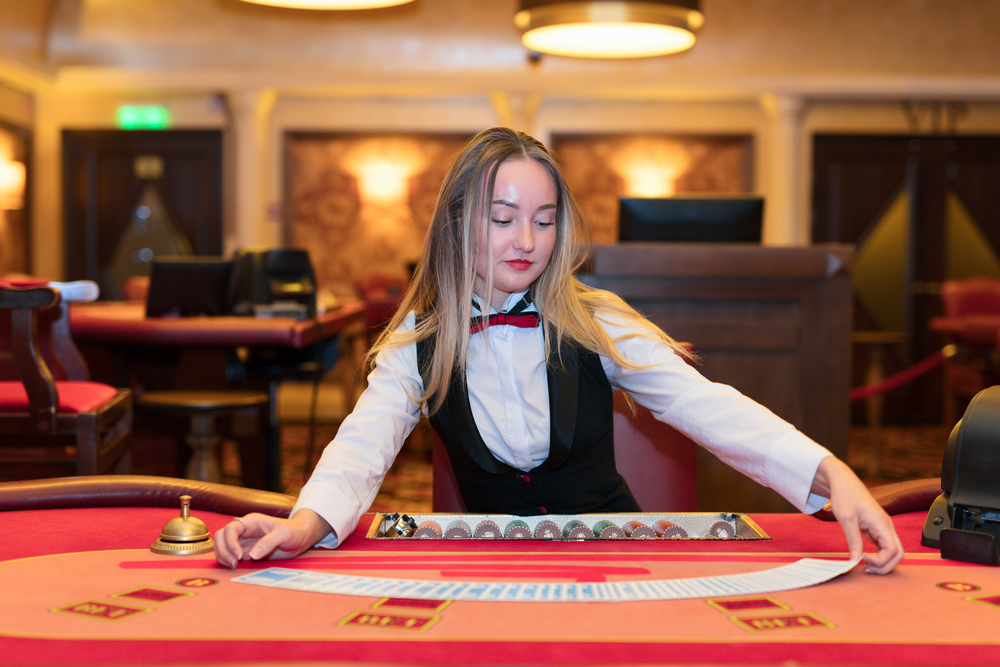 Many became millionaires at the World Series of poker, but the WSOP 2017 winner, a regular guy from New Jersey, won more than eight times that amount. With over 120,995 amateur and pro poker players loose in Vegas, this world-class event was geared up to have one of those landmark endings; to be talked about for years to come. It didn't disappoint.
Mingling amongst the hopeful crowd were nine guys destined to play at the final table. For some of them, a shot at the Main Event would be a first, winning being nothing more than a (ridiculous) dream. But as things go with the great game, you just never know how things will turn out.
Maybe anyone can win the World Series of Poker?
If Hollywood wanted to make another movie set in Las Vegas, poker as its theme, then they needn't look far for inspiration. Or characters. The real characters of this story will be the inspiration for every poker player who was lucky enough to watch the tournaments live-streamed or in person. Some of the finalists wouldn't call themselves pros and were (mostly) absent of the trademark suave appearance and serious conduct, looking like people we all know living on our street. With the exception of John from Bridlington.
A guaranteed million in the bank to World Series of Poker finalists before they sat at the table
Unlike previous years, the nine who reached the final didn't have to wait months until they could take their seats for what was probably one of the biggest games of their lives. Knowing they'd earned at least $1m already surely helped their nerves. Then again, getting this far meant they might actually win. And poker players play to win, even if they don't have egos.
From nine players to four
All revved up but with poker faces intact, nearing the end, nine soon became four. Ben Lamb, his second Main Event final, was first out of the tournament a million richer. Jack Sinclair was next, $1.2m to soften the blow of going bust. Earning 7th place and $1,425,000 was Damian Salas going out in 6th, Bryan Picciol took home $1.6m, and Antoine Saout, the only other out of the nine to have played the Main Event final table before, finished 5th and $2m better off.
That left an unlikely bunch: Frenchman Benjamin Pollak, Scott Blumstein and Daniel Ott from the States, and John Hesp from the UK (complete with Panama hat and a patchwork blazer to match his crazy shirt – possibly a diversion tactic).
By Friday night it was fever-pitch. Everyone composing themselves in whatever manner they could, John from Bridlington in the UK winning over most of the viewers with his eccentric charm while the others barely faltered. And then poor John was out, taking $2.6 with him.
The Saturday night blockbuster 'No-limit Texas Hold 'em': lights, camera, action…
Fizz, flop. The stacks were high, but it started slow. Blumstein had the biggest with his 226 million in chips. Ott, after dropping down 16 million on Friday, now had 88 million. Pollak was short-stacked by comparison, but still had a modest 46 million; it wasn't enough to help him and, after the action finally started over a clash with Ott, by the end of the night Pollak was out of the tournament in 3rd place, with $3.5m as his trophy. That left Ott versus Blumstein.
And the WSOP 2017 winner is (drum-roll)
When he looked at his final hand, an ace of hearts and a two of diamonds, Blumstein just had to hope it was better than Ott's; a seven, five and two of hearts, and a Jack and six of spades were the community cards. Blumstein must have felt like any Las Vegas punter winning the big time must feel when Ott went all-in with his eight and ace of diamonds. Team Blumstein, with their 'I don't like folding' t-shirts, joined the crowds eruption.
What does a $8.1m WSOP winner look like and how did he win?
Blumstein has played online poker for a while, but he doesn't take it too seriously. Two weeks prior he was what he called: "A New Jersey online grinder." First, he thanked his parents and his friends for their support. Then he explained: "I don't have an ego in this game," After mentioning his humble online poker sessions, he went on to reveal what his winning strategy was, adding, "This is just one poker tournament. It takes variance and luck and playing your best. And all those things came together."